The Château du Bourbet is located near Cherval in the Dordogne. This is rural France, perfect for walkers & ramblers, cyclists, artists and those wishing to explore the region by car or motorbike.
Brantôme, the 'Venice of the Périgord', is just 20 mins drive away, on the banks of the Dronne. A delightfully picturesque town with independent shops, superb restaurants and a wealth of riverside cafés. Guided boat trips run hourly during the summer months and Friday night sees the weekly 'river joust' - great fun to watch!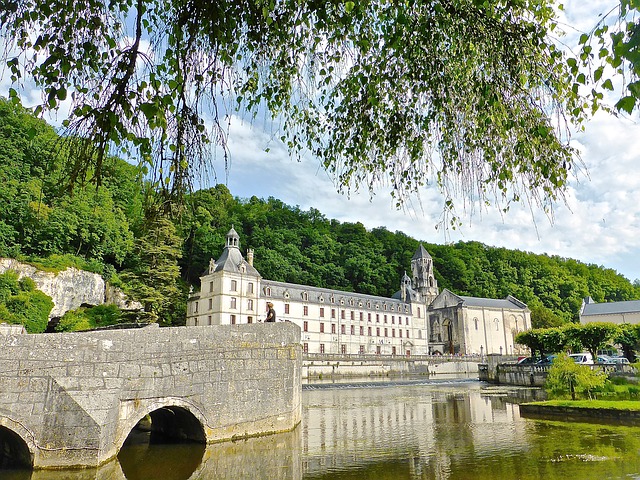 The Grand Etang at La Jemaye is a must for those with children: a sheltered lake (with lifeguard) on a lovely sandy beach surrounded by pine trees. This popular pôle loisirs also offers a playground, fishing area, restaurant, snack bar and graded fitness trails.
Over the border in the Charente is Aubeterre sur Dronne, famous for its monolithic underground church. The tree-lined town square is full of cafés and quirky shops, perfect for a lazy Sunday afternoon. There is also a good 9-hole golf course nearby.
The historic cities of Périgueux and Angoulême are both within 40 mins drive. Périgueux, the 'capital' of the Dordogne dominated by the magnificent Cathedrale de St Front, offers hidden delights within its winding, cobbled streets. Angoulême is an ancient fortified town, and the world cartoon capital. In September the walled streets are closed for the Circuit des Remparts, the annual vintage car race. It offers some of the best shopping around, and is also the closest TGV link to Paris (approx 2h) and the Eurostar to London (approx 6h).
The fabulous roman town of St Emilion is a must for wine enthusiasts and gourmets ; in season, guided wine-tasting tours departing from the Château du Bourbet are available by prior arrangement. For those who prefer brandy, the chais of Rémy Martin, Hennessy and Courvoisier are just an hour away at Cognac. See our links section to book a guided tour direct with the chai of your choice.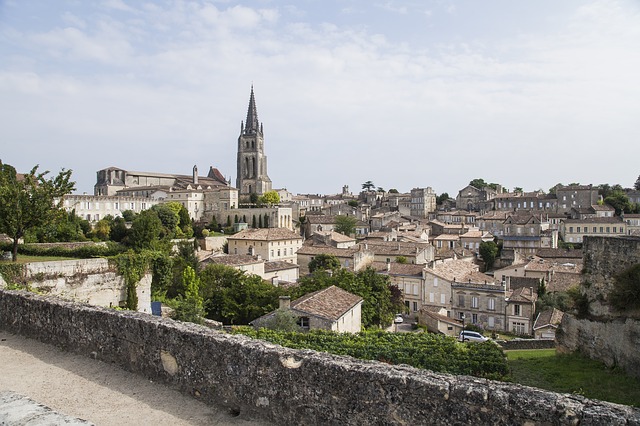 With so much to do and see, it's impossible to list everything here! For additional ideas and visitor information during your stay, you'll find a wide selection of leaflets and local guides on the table in the Entrance Hall.